Mom was my first and only Love Guru. She often used to coach me what women want from men and urged me to treat my girl like a star.
3 years of undergraduate studies never got me hooked to anyone and I wailed over the non-happenings in my romantic life as one of the biggest mishaps since Hiroshima and Nagasaki and believed it as a divine conspiracy. Jeez! I grew older but never grew up.
I was doing M.S. in Information Systems and was living a life of happy-go-lucky bachelor. My evenings were spent with friends either watching a movie or hanging out with friends in a bar. A few times we were even caught by the cops for boozing at the beach too. Like all growing adults, the missing link in my life and my friends was that elusive love. Sooner than later we were tired of ogling girls like a Dog. They say, every dream has a time and mine came: I met (K) through a common friend. She was employed in a private Bank.
Just a few days earlier my friends wanted me to actually propose to this common friend because it was much better to have someone than none. But destiny chose otherwise and I met K. I still remember she was any unlike of what I imagined (No Britney spears or magazine cover girls ) and was wearing spectacles and it was a good friendly evening dinner.
But it's an eerie kinda sub-conscious feeling which I cannot describe by words that I cajoled my friend and got K's number. I contacted her 7 times in as many days and she was always frigid with monosyllabic replies. Just when I thought it was not going to work out, I got a call from K wanting to casually meet me for a snack.
We bonded well and within a few days I proposed, she hesitated but I always knew we felt very connected to each other mysteriously. K said she likes me a person and wished me well and there is nothing more between us. It was a just a trick that girls play safe for avoiding the tag of being easy, so I completely avoided all contact with her. A week later, K confessed that she missed me and would love to be with me forever and felt bad that I did not communicate. Girls are special, when you catch them in their trick, they get pretty emotional. We haven't discovered each other well yet we were too fond and protective about our relationship. Many times we used to ponder, is this going to be a love marriage or an arranged marriage?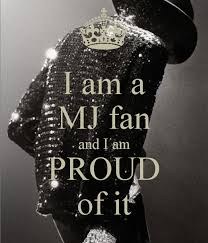 It was a time to discover each other and we had our tiffs like preferential children only to patch up and bond better. She prefers Ilayaraja's simple melodies whilst I prefer Rahman's heavily orchestrated songs, she likes to get drenched in rain whilst I am nested bird. And then we had arguments about George Michael and MJ. She always said MJ takes drugs to scream whilst George is a natural performer. Trust me, it hurts so badly to any Thriller and Dangerous Worshiper. I told her George is a gay, she said be happy because "I always dream to hug him". Duh! Woe is me.
I still remember the day, I thronged to my mom and did a few chores for her and asked her how to shop for a batik full skirt? Probably mom was waiting for it for years and laughed at the idea of me shopping for a skirt using my acumen and she did it herself. I invited K home and there was great bonding between mom and her. K was from secunderabad and mom wanted her to move into our house ASAP because she sensed we were in a deep relationship. Mom, me and K watched movie 'Jab We Met' and K confessed she is little childish at times and had always a desire to walk in the rains with her man, probably dance in the rain too.
I too had my fantasies as well like I always like wine with my partner and she was not too keen to drink. K and I decided to head to Kodai by car and it was a time for us to live for one other. She was wearing my favorite Batik long skirt and a rolled up shirt, she looked a million bucks.
It was one of most memorable days of my life as I would criticize her for her driving on the highways, she was coming outta learning driving. K, why do women drive with Stiff hands?
She would hit back at me "Switch off your pea sized brains and mountain sized ego".
We always loved teasing each other but made sure it was not malicious with a smile or playful grin.
We reached the foothills of Kodai and decided to pullover in Vathalagundu for the night as it was raining pretty heavily. Besides, she wanted to see to enjoy the beauty of the hills in the morning.
We headed for Kodai and the weather was very pleasant and at about 25 kms into the climb in Perumal malai it started raining heavily again. K said she wanted something like Jab We Met and pulled me outta the car. There was nobody in the road and she was jumping up and down like a kid being soaked in rain. She held my hands and even tried to do a ball but I was too conscious of the surroundings. But then, I did not want to spoil her day, I left my inhibitions and was totally surrendered to her whims. She hugged me and was screaming her name, my name. I took her glasses and wore it, it was hazy and I pretended as though I could not see anything and mocked like a blind. I even asked her to usher me to the car and she was a good sport. We were completely drenched in rain and we decided to head for a local chai (tea) shop. It was fun to have chai in probably a never-washed glass with pounds of ginger and the lady offered us to make fresh bajji's for us. Heads dripping with cold water, those Bajji's and tea were like food from heaven. The satisfaction of fulfilling a woman's wackiness is a man's pride.
We stopped over Silver Falls and I told her it's garbage water coming from Srinivasapuram and we should never get soaked there. She did not believe me until she saw the falls cascading in deep brown. God saved me lest it was also in the agenda. My mom and she had one common trait: Seeing is believing, they won't even trust guys working in NASA.
We headed to Kodai and had a pretty romantic time, boating, shooting the balloons, horse riding. It literally understood the phrase "Love is in the Air" it really was because she loved rains and the clouds were hitting us. The most romantic gesture K does is to whistle George Micheal's Wham song "Wake me up before you go go".
After 3 years of intense relationship, K and I broke off due to unfortunate circumstances. My mother and her father passed away in the same year within a gap of few months and some family members did everything to see we split in chaotic times.
I last spoke to K in August 2009, I have never met anyone after that. She left me with beautiful memories and a famous George Michael song to cherish forever!